Press Conference of the 8th Session of the World Confucian Conference Held
dzwww.com 2017-09-18 10:44:00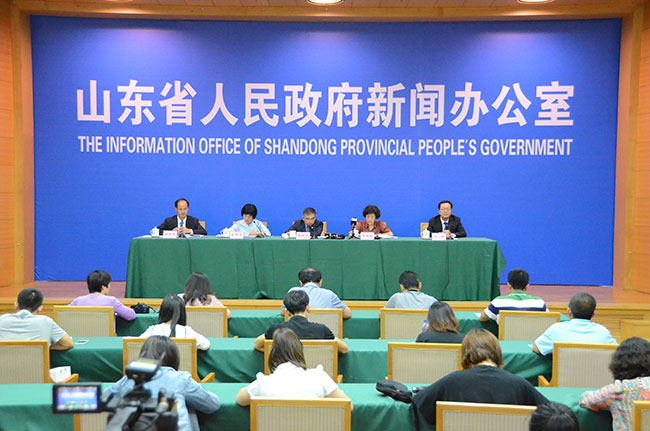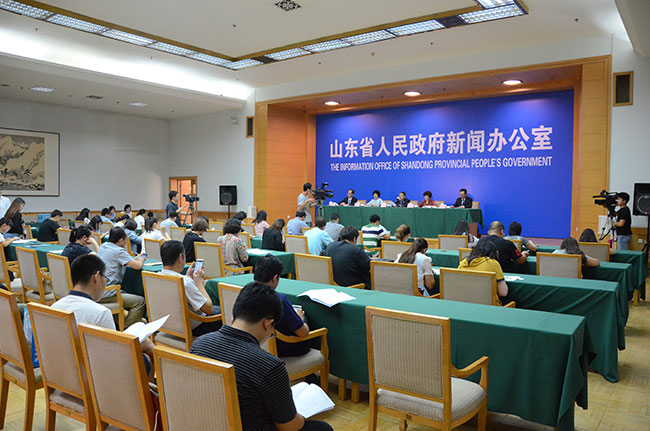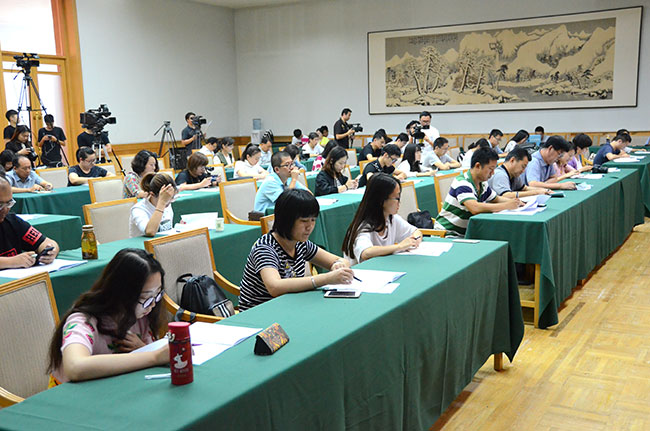 The press conference of the 8th Session of the 8th Session of the World Confucian Conference was held on the afternoon of September 11 in Jinan. It was announced that the Conference will be held in Qifu, the hometown of Confucius, from September 20 to 21, with the theme "Confucianism and a community of shared future for mankind".

Leaders of major organizers of the Conference, Hu Jinyan, vice president of Shandong University, Li Guolin, deputy director general of Shandong Provincial Department of Culture as well as Wu Jiwen, deputy mayor of Jining attended the press conference.
The Conference has five sub-topics: the religion and belief under Confucianism, Confucian ethics and common values of human beings, Confucianism and the individual value, rites civilization and value reconstruction in current society, and the modern path of inheriting and developing the traditional culture.

Major events of the Conference will be held in Shangri-La Hotel, Qufu. Luo Shugang, Minister of Ministry of Culture of PRC will be present and deliver a keynote speech. By now, the organizers have received more than 150 papers, including more than 90 by Chinese scholars and more than 60 by foreign scholars. The winner of "The 2017 World Distinguished Researcher in Confucianism (formerly known as Confucius Cultural Award)" will be announced on the Conference. There will be two keynote speeches, six round table forums and three panel discussions during the Conference, where Top 10 developments in Confucian researches of these two years will also be released. What is more, the PhD forum of the Conference will be held from September 27 to 28 with a subject of "Confucian belief, rites civilization and social governance".

The theme of this Conference is closely related to the concept of "a community of shared future for mankind" initiated by Chinese President Xi Jinping. The attendees include noted scholars coming from more than 30 countries and regions on the five continents, thus being highly representative.

On the press conference, Hu Jinyan and Wu Jiwen respectively introduced the preparations that have been made for the 8th Session of the World Confucian Conference and the 2017 China Qufu International Confucius Cultural Festival.
Translated by: Shi Yajie Song Yijun
Photographed by: Wang Lili