走读山东·感知济南 | 泰山主场3:0深圳!国际友人沉浸式感受中国足球竞技魅力
济南国际传播中心2023-05-25 17:04
  北京时间5月24日19点35分,2023赛季中超联赛第9轮继续进行,山东泰山坐镇主场济南奥体中心体育场迎战深圳队。来自赞比亚的山东交通学院留学生MOHAMED SHARAFELDIN、来自荷兰的驻济外籍教师Benjamin本杰明以及他的妻子同样来自荷兰的Fern、来自乌克兰的李正豪、以及来自古巴的Abel以及两位外籍小朋友(中俄混血小朋友周圣洋、外籍小朋友MICHAEL LIANG HAWES)一同来到了济南奥体中心体育场,见证了这场超燃的中超联赛。
  At 19:35 Beijing time on May 24, the 9th round of the 2023 Chinese Super League season continued with Shandong Taishan facing Shenzhen at home in Jinan Olympic Sports Center Stadium. MOHAMED SHARAFELDIN, an international student from ShanDong Jiao Tong University in Zambia、 Benjamin, a foreign teacher from the Netherlands, and his wife Fern, also from the Netherlands、 Li Zhenghao from Ukraine, and Abel from Cuba, along with two foreign children (Zhou Shengyang, a Russian-Chinese child, and MICHAEL HAWES, a foreign child) came to the match. LIANG HAWES) came to Jinan Olympic Sports Center Stadium to witness the fierce Chinese Super League match.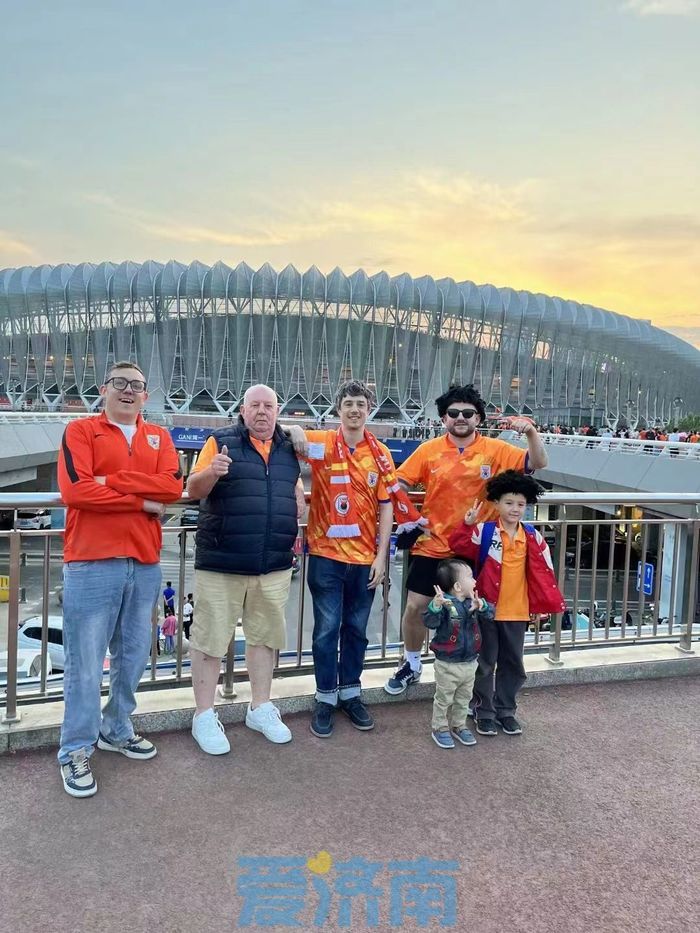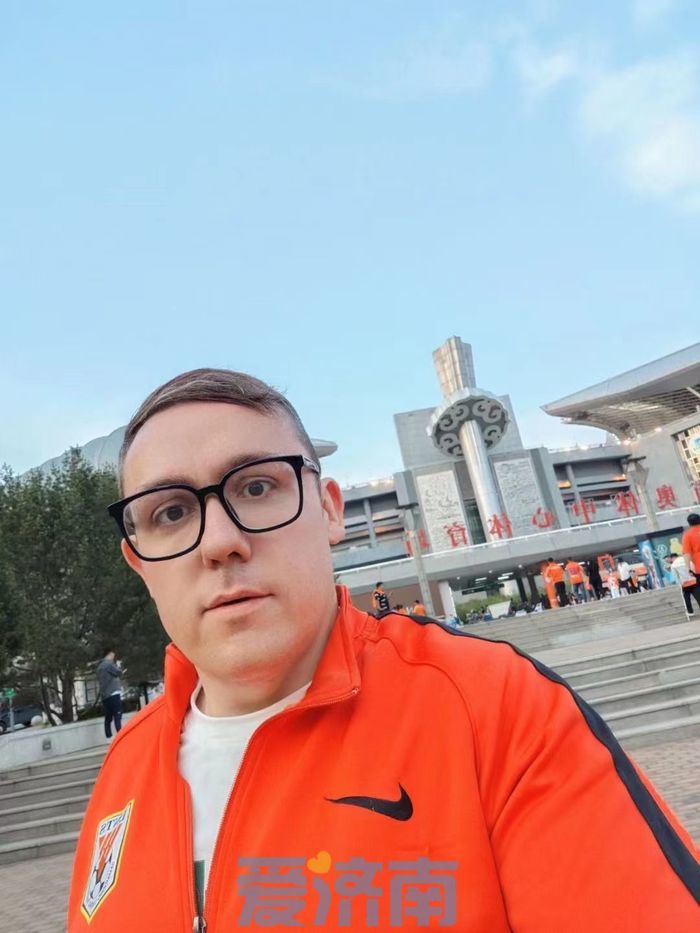 开场第4分钟,克雷桑造成杨博宇乌龙球。第59分钟和第80分钟,克雷桑完成了梅开二度。最终,泰山3-0战胜深圳,拿到了近6轮的首场胜利,同时这也保持了在联赛连续15场对阵深圳不败的纪录。
  In the fourth minute of the opening match, Crysan caused a own goal by Yang Boyu. In the 59th and 80th minutes, Crysan scored twice. In the end, Taishan beat Shenzhen 3-0 and got the first win in the last 6 rounds, which also kept the record of 15 consecutive games without losing against Shenzhen in the league.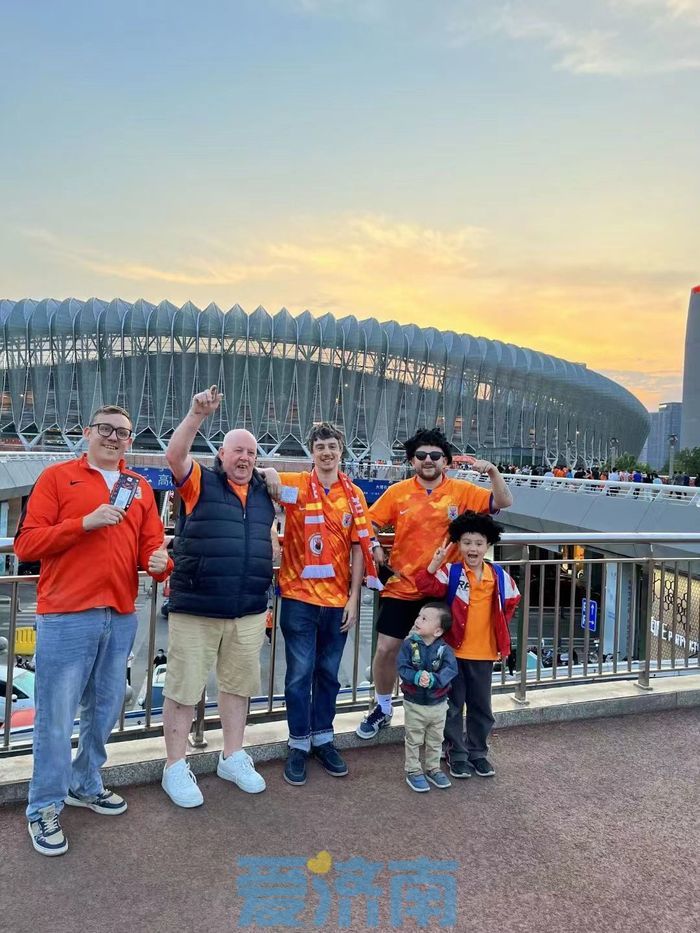 来自荷兰的外籍教师Benjamin本杰明是济南一所私立学校的外语老师,目前已经在济南生活了两年,他被这里深深吸引,还在这里认识了一帮喜爱足球的朋友,本杰明说:"这场赛事让自己和朋友们能有机会聚在一起,非常开心,现在已经迫不及待地期待下次的比赛了。"
  Benjamin, a foreign teacher from the Netherlands, is a foreign language teacher at a private school in Jinan and has been living in Jinan for two years. He is deeply attracted by it and has met a group of friends who love football here. He said, "The event was a great opportunity for myself and my friends to get together, and now I can't wait for the next race."
  除此之外,本杰明还是一个球衣收藏爱好者,他收藏有各种版本的中国队球衣,甚至还有训练服,以及没有被采纳的、绝版的国家队黑色客场战袍,介绍自己时,本杰明总说:"我可是一个地道的中国足球迷!"
  In addition, Benjamin is a fan of collecting jerseys. He collects various versions of China jerseys, even training clothes, and the black away shirt of the national team that has not been adopted and is out of print. When introducing himself, Benjamin always said: "I am a real China football fan!"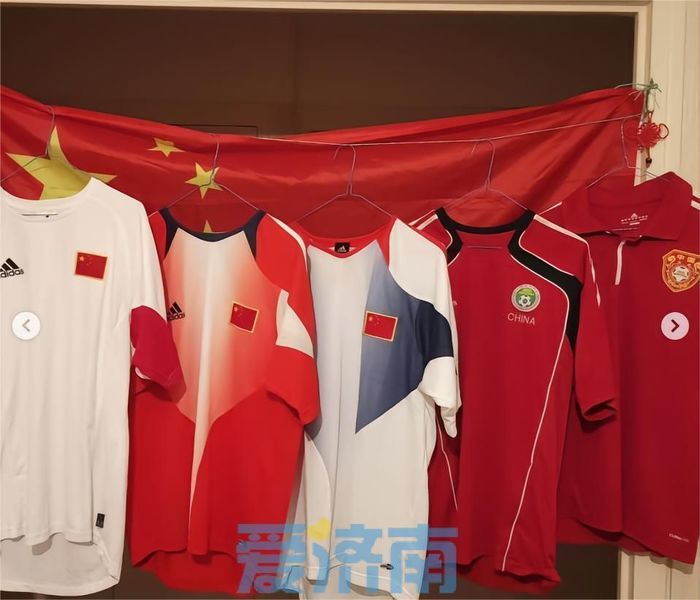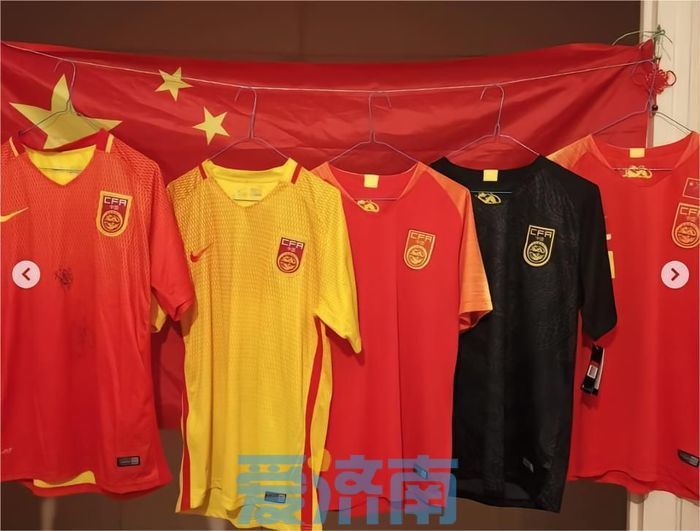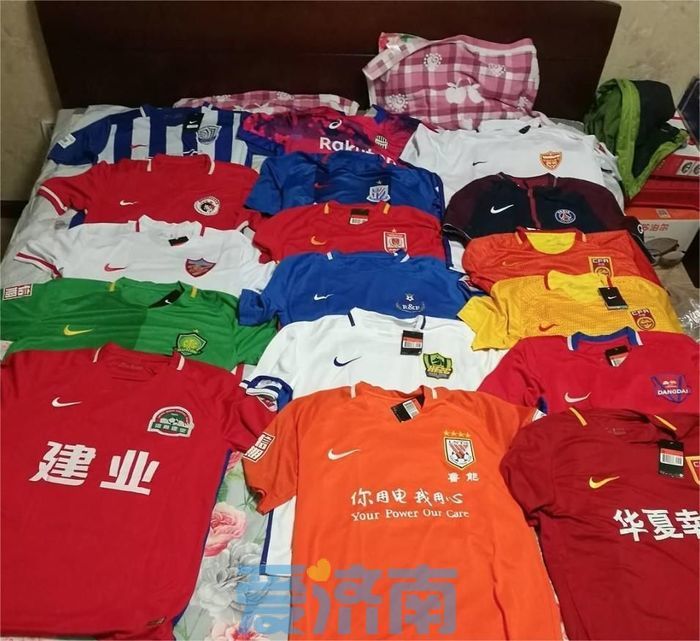 近年来,随着济南市国际化领域的持续发展,越来越多的外国友人有意愿观看甚至愿意参与到中国的竞技体育赛事中,中国足球协会超级联赛(简称"中超"或"中超联赛")作为中国大陆地区最高级别的职业足球联赛,也吸引着越来越多外籍友人的目光。越来越多安全多彩的文娱活动,展现着济南这座城市的国际化和包容性,传递着济南内在的文化内蕴和体育精神,让世界能够通过国际视角来更加深入地了解济南故事,感受济南精神。
  In recent years, with the sustained development of Jinan's internationalization field, more and more foreign friends are willing to watch or even participate in competitive sports events in China. As the highest professional football league in Chinese mainland, the Chinese Super League has attracted more and more foreign friends' attention. More and more safe and colorful recreational activities show the internationalization and inclusiveness of Jinan, and convey the inherent cultural connotation and sportsmanship of Jinan, so that the world can understand the story of Jinan more deeply and feel the spirit of Jinan through an international perspective.
  (济南国际传播中心记者:刘晓涵 翻译:山东大学公译平台、山东大学外国语学院张子轩)