走读山东·感悟济南|外国友人看长清 看见汉字里的济南风景
济南国际传播中心2023-05-26 21:00
  为了让更多外国朋友认识济南、了解长清,5月25日,长清区委宣传部开展"走读山东·感悟济南外国友人看长清"系列活动,邀请来自韩国、印尼、美国、日本、加拿大的留学生南承秀、古兹容、前田俊義、李梦娇、冼佳烨和港澳台留学生,感受济南历史和汉字文化的魅力。
  In order to let more foreign friends know Jinan and Changqing, on May 25, the Propaganda Department of Changqing District Committee carried out a series of activities of "Reading Shandong· Sensing Jinan,Foreign Friends Seeing Changqing", inviting foreign students from South Korea, Indonesia, the United States, Japan and Canada, such as Nan Chengxiu, Gu Zirong, Maeda Junyi, Li Mengjiao, Xian Jiaye and Hong Kong, Macao and Taiwan International students to experience the history of Jinan and the charm of Chinese character culture.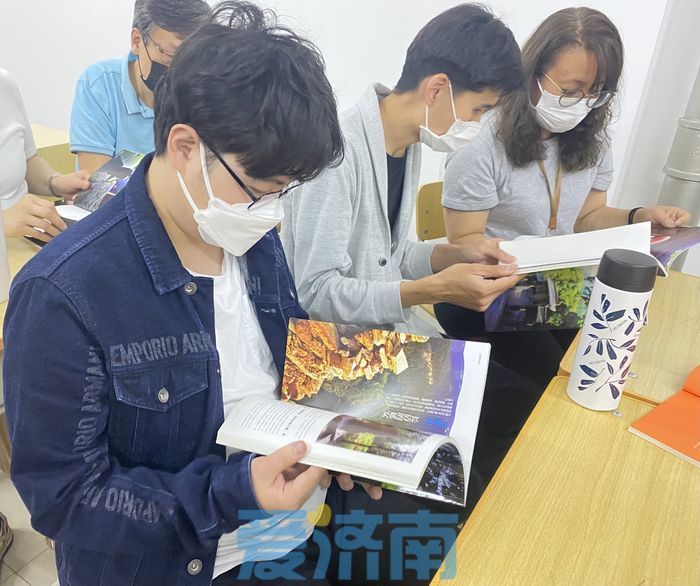 "'千年古刹''灵岩寺''园博园''五峰山'"活动上,来自山东中医药大学国际教育学院的留学生们观看了长清区城市宣传片,并饶有兴趣地阅读长清文旅画册,通过认识景区景点名称,了解了景区背后的文化内涵,留学生们感受到了汉字的博大精深,加深对汉语的理解和应用。
  At the activity of "'Millennium Ancient Temple', 'LingYan Temple', 'Garden Expo Park' and 'Wufengshan'", the international students from International Education College of Shandong University of Traditional Chinese Medicine watched the city promotion film of Changqing District and read the Changqing Culture and Tourism Picture Book with interest. By recognizing the names of scenic spots and understanding the cultural connotation behind the scenic spots, the international students felt the profoundness of Chinese characters and deepened their understanding and application of Chinese language.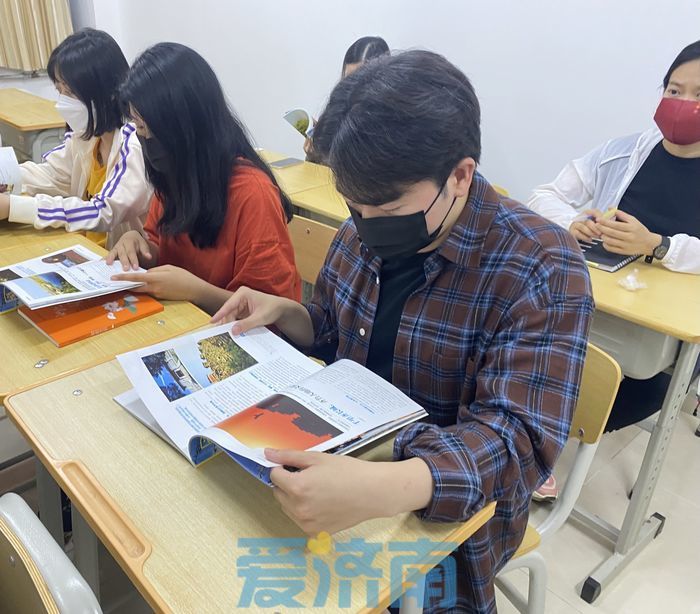 "大家知道长清是哪位历史名人的故乡吗?"在互动提问环节,"扁鹊故里"等长清专属词汇成为留学生关注和提问的焦点。活动中,长清区文化和旅游局还为留学生们赠送了灵岩寺景区门票。
  "Do you know which historical celebrity is the hometown of Changqing?" In the interactive questioning session, "Bian Que's hometown" and other exclusive words of Changqing became the focus of international students' attention and questions. During the event, the Culture and Tourism Bureau of Changqing District also presented the international students with tickets to LingYan Temple Scenic Area.
  "扁鹊是中医药的鼻祖,济南是扁鹊的故乡,能在济南学习中医药文化,真的非常开心。""济南是一座美丽的城市,非常有文化气息,长清也是一座很有历史的城市,我们非常喜欢这里!"留学生们表示将利用课余时间在长清多走走看看。
  "BianQueis the originator of Chinese medicine and Jinan is the hometown of BianQue, so I am really happy to learn Chinese medicine culture in Jinan." "Jinan is a beautiful city, very cultural, Changqing is also a citywith a long history.We like it very much!" The international students said they will use their spare time to travel more in Changqing.
  济南,是一座国家历史文化名城。济南市长清区作为神医扁鹊的故里,是齐鲁中医药文化的重要发源地。境内文化底蕴深厚,文物古迹荟萃,素有"山水长清、齐鲁仙境"之称。近年来,长清区发挥扁鹊出生地和齐鲁中医药文化发源地的独特优势,深入挖掘扁鹊文化和中医药文化,擦亮"扁鹊故里"招牌,推进医疗、康养、旅游融合发展,打造特色鲜明的中医药医疗服务体系和康养旅游服务品牌。
  Jinan, is a national historical and cultural city. Changqing District of Jinan City, as the hometown of the divine doctor BianQue, is an important birthplace of Qilu Chinese medicine culture. It has a rich cultural heritage and a collection of cultural relics and monuments, and is known as "Shanshui Changqing and Qilu Wonderland". In recent years, Changqing District has taken the unique advantages of being the birthplace of Bian Queand the birthplace of Qilu Chinese medicine culture, deeply explored the culture of Bian Queand Chinese medicine, polished the signboard of "Bian Que's hometown", promoted the integrated development of medical care, recreation and tourism, and built a distinctive Chinese medicine medical service system and recreation and tourism service brand.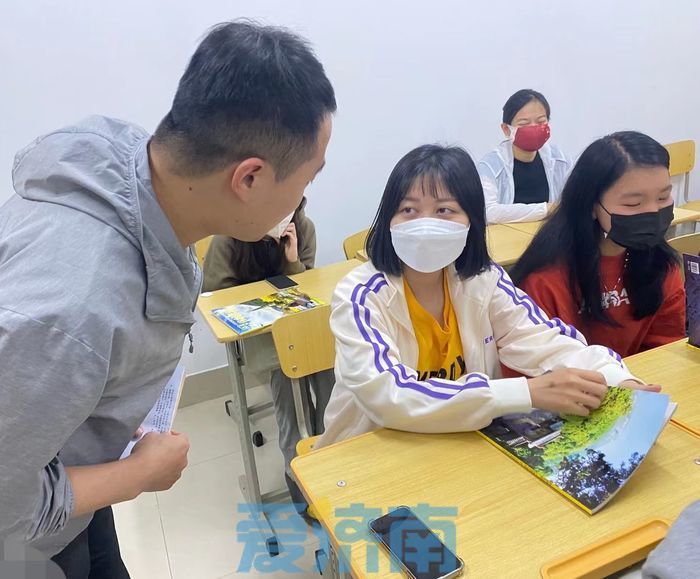 据了解,"走读山东·感悟济南外国友人看长清"系列活动将常态化邀请高校留学生通过"进校园送文化""出校门体验"等形式,感知济南深厚的文化底蕴,体验长清丰富的文化资源,共同讲好济南故事、长清故事,让济南的城市形象走向国际舞台!
  It is understood that the series of activities of "Reading Shandong· Sensing Jinan,Foreign Friends Seeing Changqing" will regularlyinvite international students from universities to perceive the profound cultural heritage of Jinan, experience the rich cultural resources of Changqingthrough the forms of "sending culture into campus" and "leaving school experience",and tell the story of Jinan and Changqing together, so as tolet the city image of Jinan go to the international stage!
  (爱济南记者:郭平 翻译:山东大学公译平台、山东大学外国语学院 张子轩)