Comedy star Ma Li returns to big screen in Give Me Five
chinadaily.com.cn2022-09-09 09:16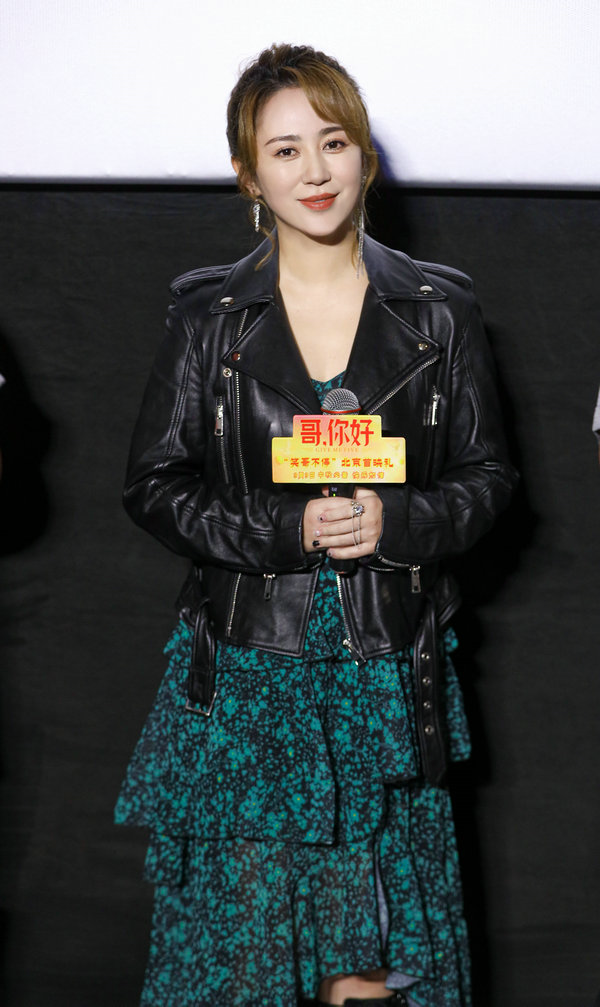 Actress Ma Li at the Beijing premiere of her latest outingGive Me Five. [Photo provided to China Daily]
  With Moon Man, China's highest-grossing blockbuster in this summer, still being screened in cinemas, Chinese fans will want to quickly see the movie's actress Ma Li appear in a new comedy, Give Me Five.
  Also featuring comedian actors Chang Yuan and Wei Xiang, the movie, directed by crosstalk performer-turned filmmaker Zhang Luan, is set to hit domestic theaters on Sept 9, the only comedy feature contending for the competitive Mid-Autumn Festival time.
  In the time-travel movie, a young man, who constantly argues with his single father, accidentally returns to a period in the early 1980s when his father and mother have yet to fall for each other. In order to remedy a mistake that he has unintentionally committed, the young man pulls all stops to create romantic sparks between them to ensure they become his parents.
  Ma, one of the country's most renowned comedy actresses, recalled she was invited to act in the movie when she was around five months pregnant, and started to shoot the movie after giving birth to the baby three months later.
  "With this special experience, I have been able to relate more to my role and understand how great and powerful a mother can be. I wish the movie will remind the audience to cherish their beloved ones and spend more time with their families," said Ma during the premiere screening in Beijing earlier this week.
  As of Thursday, the movie has seen its presale box office surpassing 10 million yuan ($1.44 million), making it top the country's single-day presale box office on Sept 9, according to the live tracker Maoyan.